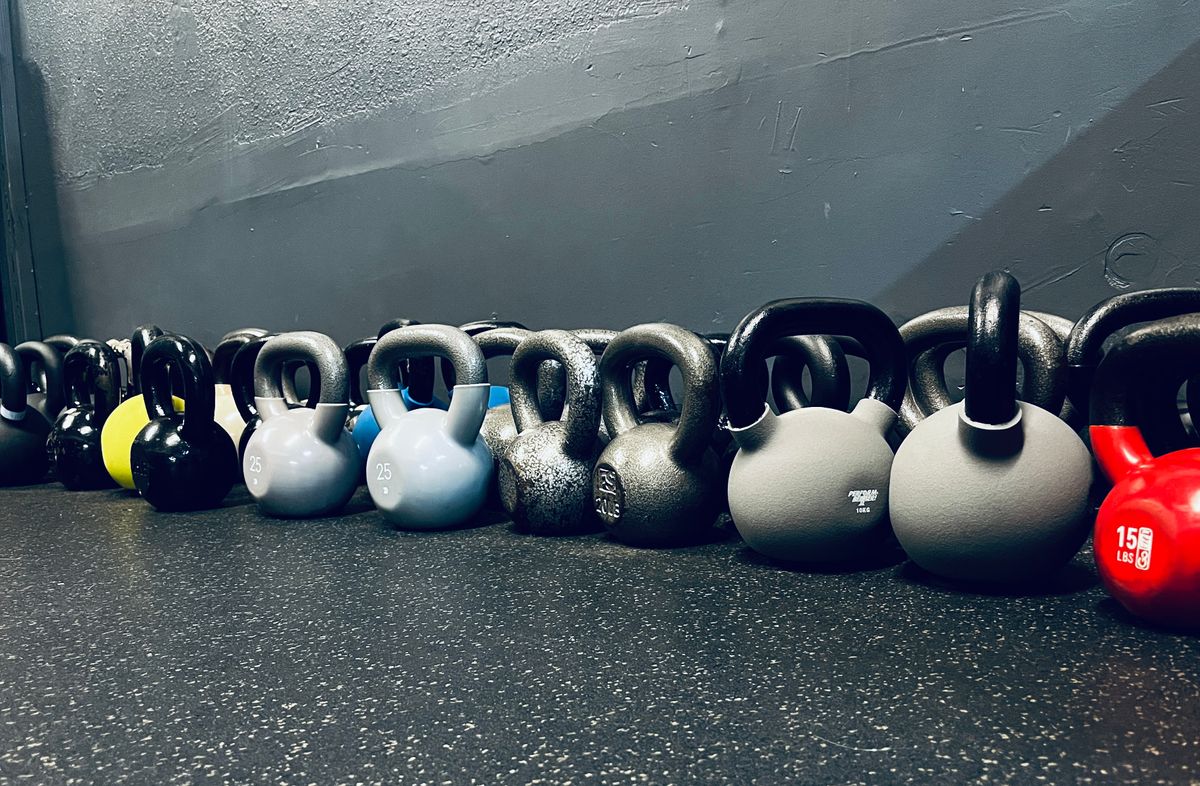 6 weeks of Hardstyle Kettlebell training, techniques and skills. The Get Up, Squat, Press, Swing, Clean and Snatch!
Each 6 week session includes 2 coached workouts per week with a focus on a single skill. We'll build strength, skill, movement capacity and confidence with kettlebells.
Kettlebell Club also includes one 2 hour 'Open Gym' session every week, allowing for more practice time for all participants.
Minimum of 3 participants is required to run each 6 week session.
Kettlebell Club cost: $375
Kettlebell Club schedule: Mondays + Thursdays at 5pm and 'Open Gym' on Saturdays from 10am-12pm
First Kettlebell Club of 2023 begins on 1/9/23!
Kettlebell Club 2023 Schedule!
January 9th---February 18th
March 6th--April 15th
May 1st---June 10th
June 26th---August 5th
August 21st---September 30th
October 15th---November 25th
Register Here
Contact me here to register for the brand new Kettlebell Club