Partner, Small Group Training & Group Class Information
*COVID-19 Proof of Vaccination Is Required*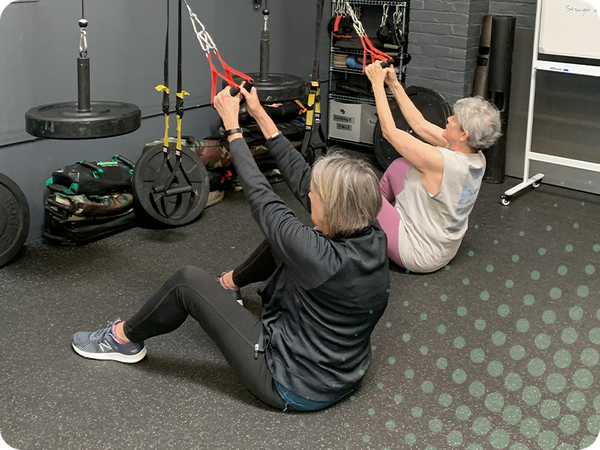 Partner Personal Training
Train with a friend, family member, or another gym member!
Monthly Membership Partner Training Rates
$260/month each for 4 Sessions
$480/month each for 8 Sessions
$660/month each for 12 Sessions
Set your schedule with your partner, train together, help each other thrive, and get strong AF!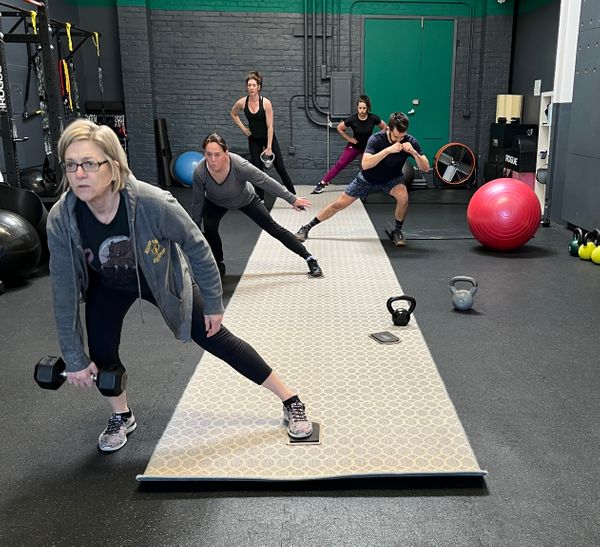 Small Group Personal Training
Train in a small group training class of no more than five people. Attend any day or time that suits you best.
SGT Weekly Schedule *subject to change
Mondays at 6am, 7am, and 9am
Tuesdays at 5pm
Wednesdays at 6am, 7am, and 9am
Fridays at 7am and 9am (7am begins 11/3/23)
SGT Monthly Rates
$180/month for 4 Sessions
$320/month for 8 Sessions
$420/month for 12 Sessions
Saturday Group Class
8:45 AM EVERY SATURDAY
FREE FOR CURRENT TRAINING CLIENTS
$20 DROP-IN/$150 FOR 10 CLASSES
**ZOOM available upon request only
Let's Start Moving Together
Your goals are my priority. We will work together to plan the best program for you with small group training. Join now!