Partner, Small Group Training & Group Class Information
*COVID-19 Proof of Vaccination Is Required*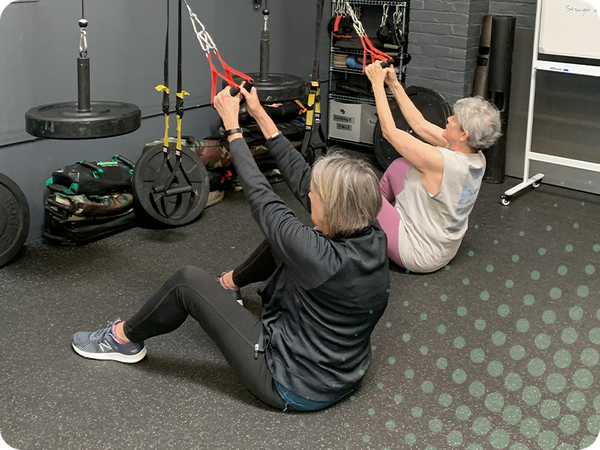 Partner Training
Train with a friend, family member, or another gym member!
Monthly Membership Partner Training Rates
$260/month each for 4 Sessions
$480/month each for 8 Sessions
$660/month each for 12 Sessions
Set your schedule with your partner, train together, help each other thrive, and get strong AF!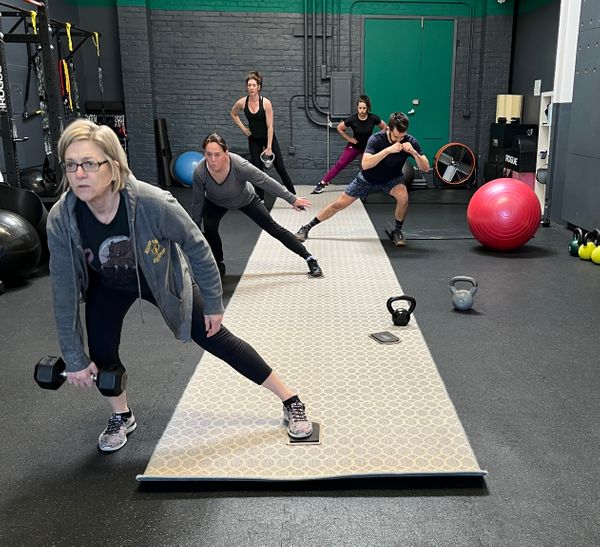 Small Group Training
Train in a small group training class of no more than five people. Attend any day or time that suits you best.
SGT Weekly Schedule *subject to change
Mondaysat 6 am, 7 am, or 9 am
Tuesdays at 5 pm
Wednesdays at 6 am, 7 am, or 9 am
Fridays at 9 am
SGT Monthly Rates
$180/month for 4 Sessions
$320/month for 8 Sessions
$420/month for 12 Sessions
Saturday Small Group Training Class In-Person & On Zoom
8:45 AM EVERY SATURDAY
FREE FOR CURRENT TRAINING CLIENTS
$20 DROP-IN/$150 FOR 10 CLASSES
Let's Start Moving Together
Your goals are my priority. We will work together to plan the best program for you with small group training. Join now!